About this event
Up for a challenge? Fancy meeting new people? Then join us for an afternoon of brainstorming, problem-solving fun. No prep or previous experience required. Take the first step in generating a new business idea.
This workshop, facilitated by award winning Foundervine, will take you through the idea generation techniques that enable creative thinking and innovation. This will be a hands-on workshop going through mind mapping, the 5 "Why's" and collaborative innovation. You will practice generating new ideas using different techniques. During this session, you will also be introduced to how to pitch with confidence. The objective of this short taster session is to teach you how to tell a compelling story.
After the session there will be an opportunity to discuss the ideas generated in this session with a member of the Enterprise Lab, including next steps to turn your idea into reality! Details on how to book this will be shared at the workshop.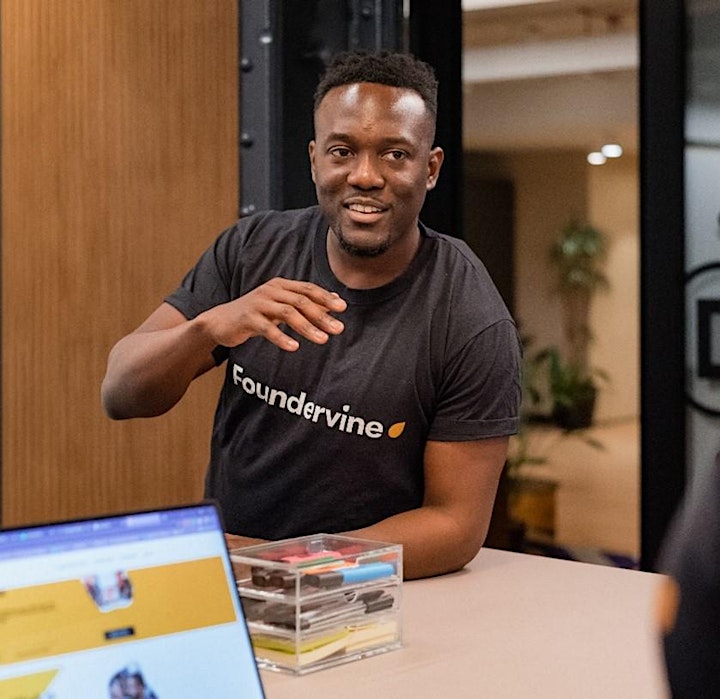 The Idea Challenge will be run by Cecil Adjalo, co-founding member and COO at award-winning Social Enterprise Foundervine. Cecil is also the head of Business Intelligence at the rapidly growing Danish Tech Scale-Up Dixa. He started his career troubleshooting problems with hospital database software and progressed over the years into management consulting, start-up creation, and business advisory.
He has worked for Accenture, EY, and Slalom on both large digital transformation to small technology strategy projects across a range of industries including finance, consumer retail, media and more.
Cecil has been recognised by Black Tech Awards nominee for innovation, Yahoo Finance and EMPower as a one of 100 top global ethnic minority executives and separately by the Financial Times as 1 of the 100 topmost influential BAME Leaders in UK Tech.
Imperial College of Science, Technology and Medicine (the "College" or "Imperial") is committed to protecting the privacy and security of your personal information. This privacy notice describes how we collect and use personal information about you during and after your relationship with us, in accordance with the applicable data protection legislation and the College's Data Protection Policy.
Please find the Imperial College London – Enterprise Division Privacy Notice here.